Promotions
Kamenitza beer + Beer peanuts
Timespan: From 14.06.2018 until 15.07.2018
Coverage: Varna, Novi pazar
It's time to dive into the exciting football games from the World Football Championship as the tradition requires - with a cold beer and piles of peanuts.
Only now take Kamenitza can 0.5 l + Beer peanuts at a promo price for only 1.99 lv!
The promotion applies to the following objects:
Varna, 104 "Devnya" street
Novi pazar, 39 A "Tzar Osvoboditel" street
Period of the promotion: from 14.06.2018 until 15.07.2018.
Other promotions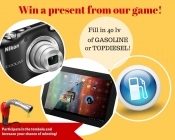 Timespan: From 13.05.2015 until 23.07.2015 or until stocks last.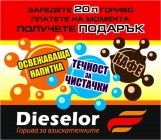 Timespan: From 13.04.2020 until 31.10.2020

Timespan: Unlimited until Dieselor changes the conditions.