Promotions
Winter with presents from petrol station Dieselor in Stambolijski
Timespan: From 01.11.2018 until 01.04.2019
Coverage: Stambolijski
Petrol station Dieselor in Stambolijski is ready for the winter conditions.
Every loading of 20 liters of fuels and payment at the moments makes the winter more enjoyable with Dieselor's gifts!
Load 20 l of gasoline or diesel and choose a gift every time:
Exxon winter washcreen fluid concenrate 1 l
Defrosting detergent for windshields Passat 0.5 l
Coffee
Mihalkovo spring water 1.5 l
Coca-cola 0.33 l
*The promotion cannnot be combined with other promotions, discounts or discount card Dieselor.
**The promotion is valid for payment in cash, credit or debit card.
***LPG is not part of the promotion.
Other promotions

Timespan: From 25.02.2015 until 31.12.2016

Timespan: Unlimited until Dieselor changes the conditions.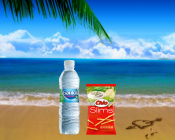 Timespan: From 27.07.2015 until 11.08.2015 or until stocks last.