Promotions
Winter with presents from petrol station Dieselor in Varna
Timespan: From 01.11.2018 until 01.04.2019
Coverage: Varna
Petrol station Dieselor in Varna welcomes the winter months with presents!
Load 20 litres of fuel, pay at the moment and choose one of our gifts:
Geosim winter washscreen fluid (-20*C) 1 l
Bankya mineral water 1.5 l
Astika beer 0.5 l
Coca-cola 0.33 l
Hot coffee beverage
Fueling in Dieselor is much more nicer, load fuel for 20 l and get a present every time!
*LPG is not included in the promotion.
**The promotion cannnot be combined with other promotions, discounts or discount card Dieselor.
***The promotion is valid for payment in cash, credit or debit card.
Other promotions

Timespan: From 25.02.2015 until 31.12.2016

Timespan: Unlimited until Dieselor changes the conditions.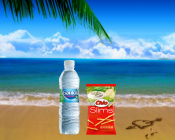 Timespan: From 27.07.2015 until 11.08.2015 or until stocks last.