A tough final at the 2023 National Off-Road Championship and top ranking for Stambolijski Offroad Club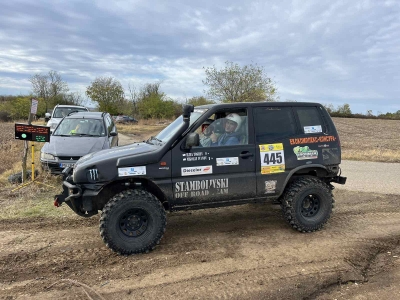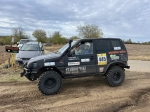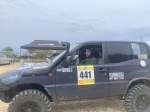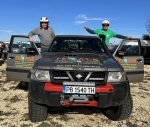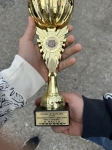 The last round of the National Off-Road Championship in Rousse has ended after three contested days, mild and severe mishaps and intriguing banter in the rules.
Rousse Offroad 2023 – Closing The Championship was held in 2 categories - Rally and Trophy with highway type of tracks for the Rally category and technical ravines for the Trophy category.
With new rules for multiple speed detections on the course without the knowledge of the competitors, the classification was determined by who was closest to holding the average speed for the respective stage. Until the last moment, the participants had no idea who is in which place in the ranking.
After a busy season, Stambolijski 4x4 Offroad Club did not miss a race, as well as adding a new cup to the club's collection of awards even from the final round of the championship.
In the Standard+ class, the new crew of Kostadin Babov and Ivan Marinov participated for the first time and performed more than impressively in their premiere, climbing to 2nd place on the winners' ladder.In the Standard H class, Iliya Toshev and Nikolay Ivanov took the 4th place, Iliya Rabotov and Zhelyo Petrov - the 5th place. In the Rally class, In the Rally class, Vladimir Ivanov and Doigu Ali crashed head-on on the first day, but luckily both are safe and sound, while we can't say the same about the total damage to their race car.
As always, the enthusiastic boys and girls from Offroad Club Stambolijski gave all the best with a lot of professionalism, lust for victory, skills and competitive spirit! This led to the well-deserved result in the final ranking of the entire Offroad Championship 2023 - in the Standard H class, Iliya Toshev and Nikolay Ivanov take the honorable first place, and Iliya Rabotov and Zhelyo Petrov are immediately behind them in second place. Congratulations on the achievements of the boys, who will receive their cups and recognition on 25.11.2023 during the Official Award Ceremony in Stara Zagora. Congratulations! It's time to recover, gather strength and prepare for the 2024 season. We at Dieselor are proud to be able to support the talented crews of the Stamboliyski 4x4 Offroad Club!