Charging station for electric vehicles in Dieselor, Druzhba, Sofia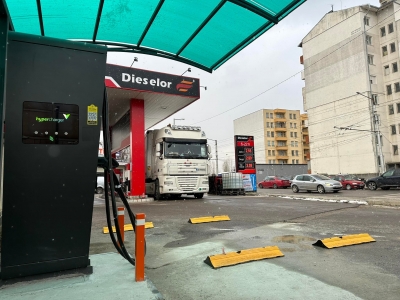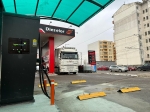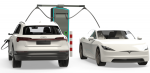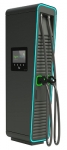 A third charging station for electric vehicles is now available at Dieselor's gas stations. The newest addition to the network of power plants in Bulgaria is located on the territory of Dieselor's petrol station in Sofia, zhk. 1 Druzhba.
"We are extremely happy that with our initiative and innovation we can keep up with the automotive trends and help build a stable and reliable charging network for electric vehicles in Bulgaria."
When in 2018 Dieselor were the first Bulgarian chain to install a charging station for electric vehicles at its site in the town of Novi Pazar, in 2019 the second one followed in the town of Stambolijski. They are part of the infrastructure for electric cars of Elektromobili.bg and are easily discoverable and accessible through the online locator and the mobile application - VsichkoTok.bg.
In 2023, at Dieselor's petrol station, located in Sofia, Druzhba, you can now charge your vehicle at the 150 kW Hypercharger with two CCS connectors. For exact location and activation - enter the Fines Charging app https://finescharging.com/activate.
The Hypercharger model is the most compact and powerful solution on the market. It is a charging station combining reliability, high performance standards and stylish designs for all models of electric cars. It has a convenient touchscreen display and allows super fast charging with: RFID, QR code and mobile app. Thanks to the Ingenious Matrix technology, it allows the automatic connection of the power modules in parallel when the vehicle requires high power or simultaneous charging of several EVs. With a CCS fast charging station, charging to 80% takes only 45 minutes.