Dieselor continues to grow and expand its activities in 2015
After the successful 2014 and the new design of the brand of petrol stations Dieselor, the company continues to invest in order to give the best service to its clients.
In relation to the wholesale deliveries of liquid fuels throughout the whole country, the maintenance of a modern fleet of trucks is vital.
The beginning of 2015 was marked by the purchase of two brand new trucks from Scania Bulgaria. The tugs are Scania G440 LA HNA - axle chassis equipped with six-cylinder in-line engine with 440 hp and torque 2300 Nm. The vehicles are equipped with 12.7-liter diesel engine Scania DC12 121 EEV PDE. The gearbox is automatic Scania Opticruise in combination with Cruise control active prediction, differential lock and a hydraulic retarder. The cabin is type G - optimal for regional transportation, air conditioning, microwave, refrigerator and a bed. The trucks are provided with equipment which meets the requirements for carriage by ADR - Level FL for fuels.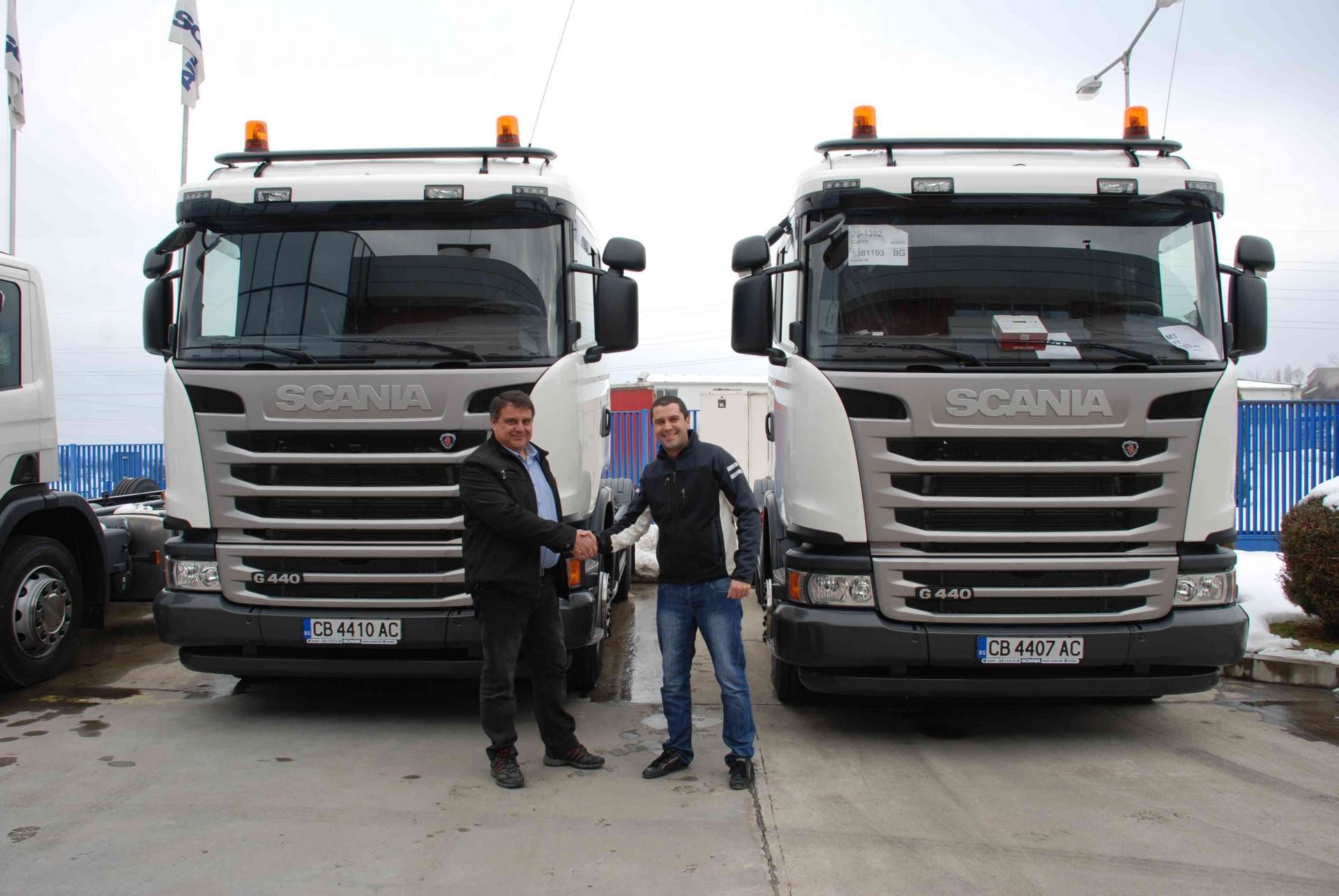 Together with the new acqusitions the fleet of tanks, equipped with all necessary means of control, is now composed of 11 trucks - solo and semitrailers, with a total capacity of 270,000 liters of fuel!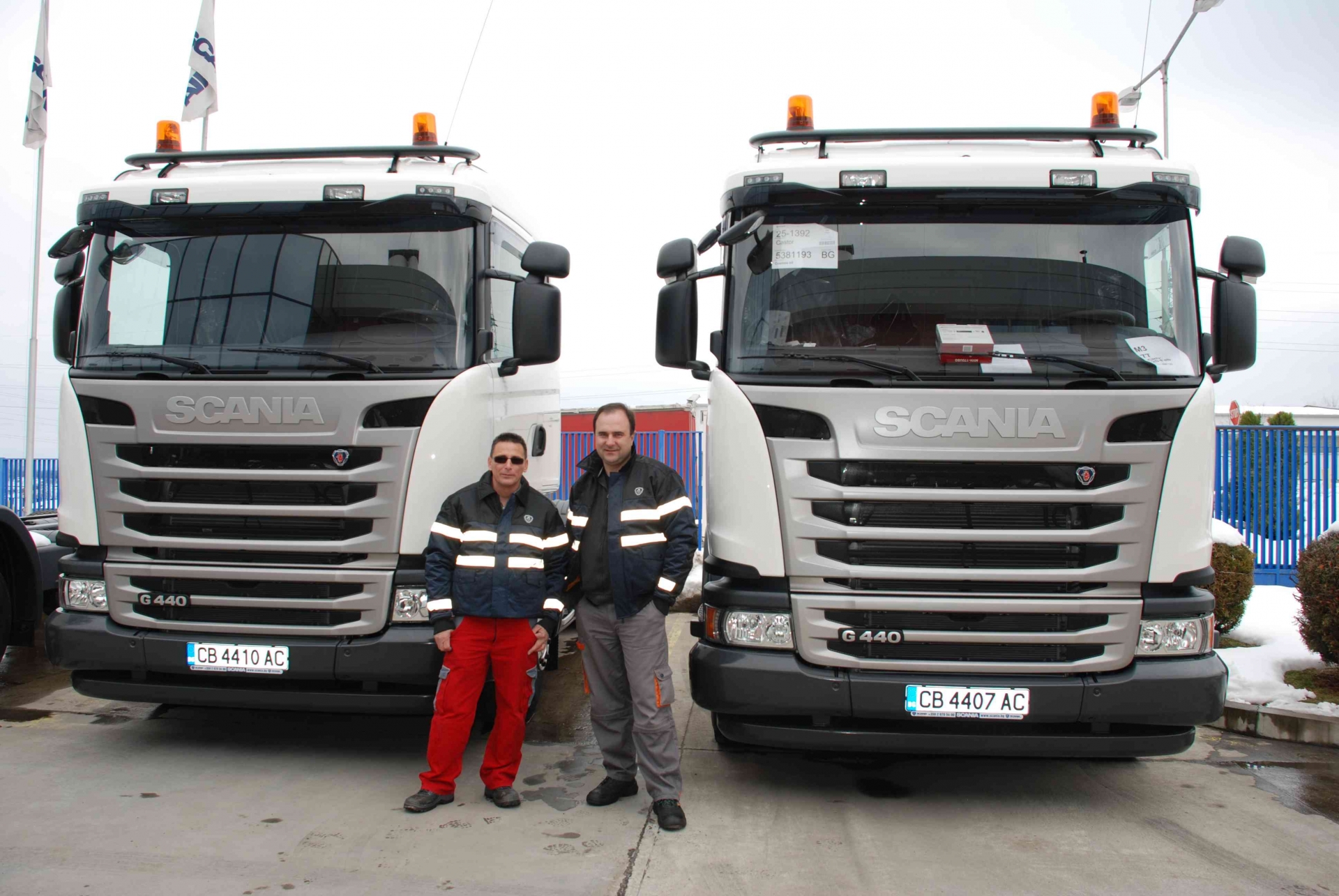 Dieselor's plans for development and expansion do not stop here with the new investments! During 2015 are expected even more technological improvements and innovations that will contribute to the maximum speed of deliveries, accuracy, greater awareness of the customers and many advantages in the work process: order, control delivery, receiving of the fuel.
For a reliable fuel supplier contact us!